Unmatched internship opportunities with custom placements
Chinese language courses for every level
Seminar exclusively for gap student needs and interests
Live with a Chinese student
Out-of-class learning and assignments
Weekend excursion to the Yangtze Delta region
If you're looking for somewhere to explore your interests, try new things, and contemplate what's next for you, look no further than Shanghai. This global city boasts a calendar of events to suit all interests, a rich local history and culture, and a diverse job market that makes for intriguing internship opportunities. And with a local roommate, supportive faculty and staff, and a gap-focused seminar that creates space for personal and professional exploration, you'll leave ready for whatever challenge lies ahead. 
In our 35+ years within international education, we've developed a keen understanding of the student experience abroad and a strong reputation for thoughtful, immersive, and supportive programming. 
While Chinese skills aren't always necessary in an international city like Shanghai, learning the language helps you access local communities and opportunities. Small class sizes, weekly one-on-ones, and passionate instructors keep you challenged on campus, while language practica get you 
using
your Chinese beyond the classroom—
interview locals on current events, 
dine with roommates and teachers at the no-English Chinese Table, and try your hand at Chinese calligraphy.
A Seminar for the Gap Experience
Taking on a gap term is more than just learning a new language or traveling to another country—it's an intentional pause in your academic path for personal reflection and exploration. Your language curriculum and internship keep you busy, but this gap-focused seminar creates a space for facilitated reflection and discussion, as well as activities that help you explore and build skills for the future.
We work with you to match your interests, background, and language abilities with the needs of an organization in Shanghai. And throughout your semester, you have one-on-one meetings with faculty to help support you in your role. A gap internship abroad does more than add a line on your résumé—you learn to navigate an international workplace with professionalism and take ownership of your own experiences. 
You combine one 6-credit Chinese language course, a not-for-credit internship, and a not-for-credit gap student seminar to meet the total of 6 recommended credits.
You are placed into one of these 6-credit comprehensive language courses:
You conduct a not-for-credit internship at a local organization and meet for regular one-on-ones with faculty to maximize your in-office experience. 
You and other Gap at CET students from all over the world meet to reflect and explore topics and issues unique to gap students. This not-for-credit course is taught in English and conducted virtually once a week. 
Because of precautions CET is taking related to COVID-19, your housing experience will look different from standard programming. Please see the COVID playbook page for more information. 
You share a double room with a local roommate or a triple suite with one local roommate and one other CET student. Either way, your housing is furnished and each room or suite has its own bathroom. The same building houses a shared kitchen space and a study room.  Your classrooms and the cafeteria are just a 2-minute walk away. And when you want to explore a different neighborhood or head to your internship site, the subway station is just across the street from the university gate. 
Your roommate is a CET-selected student from our host institution, Donghua University. Want to learn where to get the best shengjianbao (fried breakfast buns)? What mobile apps make life in Shanghai easier? Where to study off campus? Which buses to avoid during rush hour? Sharing a room with a local student gives you instant insider's access to the city. But more importantly, it gives you someone to share the city with. 
For meals, do as the local students do and eat at the budget-friendly campus cafeterias, try nearby food stalls, or find your favorite neighborhood restaurant. And don't forget to eat all the xiaolongbao you can (steamed soup dumplings)—you're living in Shanghai after all. Feeling a home-cooked meal? Have a night in with your roommate and trade cooking tips as you prepare dinner together in the dorm's shared kitchen. 
Jeremy Friedlein
Program Development Specialist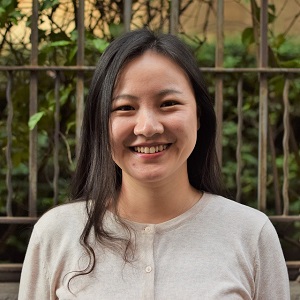 Qu Zheng
Academic Director
Allison Rottmann
Academic Director
Zhang Xinjun
Office Manager
Jenny He
Internship Program Manager
CET Shanghai students enjoy the perks of living in a city that is both cosmopolitan and culturally rich—plenty of modern amenities, diverse communities, and a history worth exploring. Take a stroll in the French Concession to see where East meets West. Chat with shop owners. Line up at Shanghai's famous hole-in-the-wall noodle spots. Start your international network in the city's buzzing business scene. There's something for everyone in Shanghai. 
Each term, the program offers different extra-curricular activities that allow you to explore the city and Chinese culture. Follow a local expert on a food tour of the historical city center. Compete in a dumpling-making competition with the campus chef. Get to know Chinese Buddhist culture with a visit to a local temple. And there's even more to see on your own—spend Saturday people watching at the marriage market, visit Disneyland, or see a show at Yuyintang, one of the oldest underground music houses in China. 
Take a breather from the hustle and bustle of Shanghai with a program-led weekend trip to the rural Yangtze Delta region. Visit smaller towns and learn about the lives of the people who live there.  Soak up the fresh air and hospitality of the Chinese countryside. All you have to do is pack your bags—we take care of everything else.
CET aims to make program fees as inclusive as possible to minimize out-of-pocket costs.
Estimated
Out-of-Pocket
Costs
To be eligible for a Gap at CET program, you:
Must be 18 or order at the time of program participation  
Should have a high school diploma but are not yet enrolled at a college or university degree program
Are recommended to have a cumulative GPA of 3.0 or higher. Admissions decisions are made on a case-by-case basis, so students with lower GPAs are still encouraged to apply. 
CET reserves the right to increase quoted charges at any time without prior notification, based on increased instruction costs, exchange rate fluctuation or other cost increases beyond CET's control.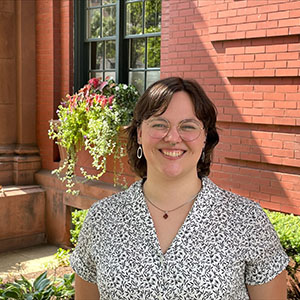 Have a question? Get in touch!
Student Services Coordinator Advises on CET programs in Shanghai, Taiwan, and Harbin. 202.846.7648
[email protected]