Apply for CET Scholarships
CET awards $400,000 in scholarship awards each year and supports the Fund for Education Abroad to lessen financial need as a barrier to study abroad. Most CET scholarship decisions are based on financial need, and scholarship awards are intended to encourage study abroad by helping to alleviate financial burden.
What types of scholarships does CET offer?
Are you a Pell Grant recipient? 
Students who receive Pell Grants receive a $500 scholarship toward their program fees. All you have to do is fill out a Need-Based Scholarship application and it will automatically apply.
How to Apply for Scholarships
Once you apply to a CET program, you receive access to the CET scholarship applications. We encourage you to apply for as many CET scholarships for which you feel you qualify. Each application includes a quick form and one or two short answer questions. Scholarships that consider financial need also ask for current financial aid information.
Scholarship Application Deadlines
Kateřina Jurečková Scholarship for Jewish Studies — October 1
All other CET Scholarships — November 1
All CET Scholarships — March 1
Kateřina Jurečková Scholarship for Jewish Studies — April 1
All other CET Scholarships — May 1
Get all of your money questions answered
Attend a Scholarship & Financial Aid Webinar to learn more about CET scholarships, application process and deadlines, and how to use financial aid to pay your program fees. This weekly webinar is led by CET's Finance and Scholarships Manager every Thursday at 3 PM ET.
Fund for Education Abroad Scholarships
CET + FEA Access Partner Scholarships
CET is an Access Partner with the Fund for Education Abroad (FEA). CET applicants are eligible to apply for CET Access Partner scholarships through FEA. Awards can range from up to $1,250 for summer programs, up to $5,000 for semester programs, and up to $10,000 for academic year programs.
For more information and to apply for a CET Access Partner Scholarship, visit the Fund for Education Abroad website.
CET has supported FEA from the beginning. In fact, Executive Director Mark Lenhart, Academic Travel Abroad President Kate Simpson, and former Academic Travel Abroad Chairman David Parry founded FEA in 2010. CET is thrilled to be among study abroad organizations committed to diversifying study abroad through scholarships through the Access Partner Program. Learn more about our commitment to social responsibility through FEA.
Additional Resources and Funding
Scholarships for study abroad are available, but can take a little digging to find. Many organizations offer scholarships for specific destinations, programs, or courses of study, so your scholarship search will be easier if you have definite ideas about where you want to go or what program you'd like to attend. 
Here's a list of resources you should be sure to check:
Your home institution's study abroad and financial aid offices will be most familiar with scholarships offered by your institution. Staff in these offices can provide advice on whether your existing financial aid will apply to a study abroad program.
Freeman Awards for Study in Asia

 are available to undergraduates who demonstrate financial need and plan to study abroad in East or Southeast Asia.

The US State Department sponsors a number of scholarships. Many of these focus on foreign language training. Undergraduate students who receive Pell Grants are encourage to apply for a Gilman scholarship. 
The National Security Education Program provides Boren Scholarships and Boren Fellowships for undergraduate and graduate students to study less commonly taught languages.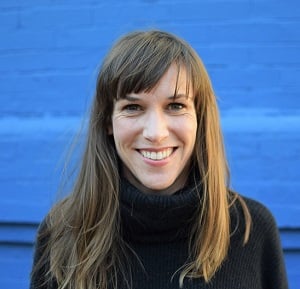 Have a question? Get in touch!