How you pay for your CET program is largely be determined by your home university. Students should check with their study abroad office to learn of payment and billing procedures for their home institution. Some colleges and universities require that students pay home school tuition while abroad, in which case the student will not receive an invoice from CET. Other universities will require that students pay CET directly for all program fees. 
These are the three most common arrangements for study abroad payment:
You pay the entire program fee to CET.
CET posts an invoice to your CET online account about a month prior to your departure. 
You pay a portion of the program fee to CET and the remainder is paid by your home institution.
CET sends invoices to you and your home institution for the respective amounts.
Your home institution pays the entire program fee.
CET sends an invoice to your home institution. You do not pay anything directly to CET.
Contact your study abroad office if you are unsure of which billing arrangement applies to you. If you receive a CET invoice and believe this is an error, please contact us. 
Using Financial Aid on a Program
Financial aid can be used to pay for a CET program, but the amount of aid and method in which it can be applied to your CET program may depend on your home institution's policies. It is important to talk with both the study abroad office and the financial aid office on your home campus well in advance of your departure date to ensure you understand the details of using aid to pay for your program.
If your home institution pays all or part of your CET program fees, your approved financial aid will be applied to your student account at your university. Check with your study abroad office for more details on how much of your aid will transfer to your term abroad.
If you will pay your entire program fee to CET directly, you may still be able to use financial aid to pay for your program. Once you have been accepted to a CET program, you will ask your Financial Aid office to complete a Financial Aid Disbursement Form linked in your online account. This form will provide CET with the details of how much aid you will receive and when you will receive it. From there, our Finance and Scholarships Manager will work with you individually on next steps.
Get all of your money questions answered
Attend a Scholarship & Financial Aid Webinar to learn more about CET scholarships, application process and deadlines, and how to use financial aid to pay your program fees. This weekly webinar is led by CET's Finance and Scholarships Manager every Thursday at 3 PM ET.
Deposits, Payment, & Cancellation
A program deposit of $500 is required within two weeks of acceptance, unless otherwise indicated in your CET account. The deposit will be applied to the program fee balance on your final invoice. This deposit is non-refundable in the event of cancellation once the CET Agreement and Release of Liability is signed in your CET account.
If you are responsible for paying all or part of your program fees, you will receive an invoice from CET one month before the payment deadline. Payment deadlines for CET programs are as follows:
The final invoice will be posted in your online CET account. You will receive an email notification when it is available. The invoice will not be sent to your parents, so make sure you check the email associated with your CET account regularly.
You may make payment by check, credit card, or money order. There is no surcharge for using a credit card.
Withdrawal and Cancellation Policies
CET withdrawal and cancellation policies are outlined in the Conditions and Terms provided to you at the time of acceptance. You should review these policies before committing to a CET program and notify CET in writing if you choose to cancel after commitment.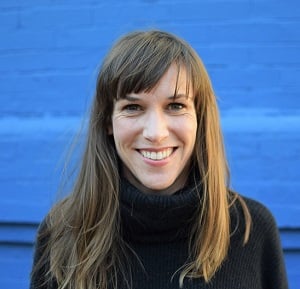 Have a question? Get in touch!