Intensive Chinese language classes
Custom internship placements
Share an apartment with local Taiwanese roommates
Overnight excursion to Taroko Gorge
CET Taiwan gives you access to the best parts of study abroad—intensive, customized language classes, internship opportunities in Chinese and English-speaking environments, and a location that balances life in the city with quick getaways to nature. And with Taiwanese roommates that bring language and culture into your home life, it won't be long before Taipei feels like your new home away from home. 
You combine a direct-enroll comprehensive language course with one elective for a total of 15 recommended credits. As short-term residents of Taiwan, students are expected to learn traditional Chinese characters. CLD courses are instructed using traditional characters, with handouts and additional resources in simplified characters.
You are placed into the appropriate language level and direct-enroll in a comprehensive Chinese language course for 12 credits at National Taiwan University.
Choose one of these 3-credit, English-taught courses to meet a recommended 15 total credits.
Intensive Chinese Language
Whether you are new to the Chinese language or already have several years of college-level experience, you take on an intensive curriculum with small group classes and plenty of individual attention. With passionate teachers, a smaller program size, local immersion, and Taiwanese roommates that bring active language practice into your home life, you leave Taipei with the knowledge and study habits to set you up for long-term language learning success.   
Taipei's job market boasts a wide variety of opportunities, including the political, educational, and civil society sectors. If you choose to intern for your elective, the course component complements on-the-job learning to not only build your résumé, but give you the framework and context to take ownership of your experience. At the end of the semester, you leave Taiwan with improved language skills and the insight required to successfully navigate an international workplace.
Because of precautions CET is taking related to COVID-19, your housing experience will look different from standard programming. Please see the COVID playbook page for more information. 
You share a fully-furnished apartment with CET peers and local Taiwanese roommates and enjoy the independence of apartment life in the city. Cook at home or find your favorite bowl of Taiwanese beef noodle soup nearby. Host movie nights. Get a group together for a potluck dinner. And because your housing is conveniently located in the heart of Taipei, you have easy access to everything the city has to offer.
Want to learn where to get the tastiest mangguo xuehuabing (mango shaved ice)? Which apps are essential to life in Taiwan? The best spot for checking out the local music scene? Or maybe you want to chat about Taiwanese college life over snacks at the nearby Shida Night Market. Sharing your apartment with Taipei locals instantly gives you insider's access to the city. And more than that, they help you better understand local culture and give you company to share it with.
For meals, take your pick of the budget-friendly restaurants and food stalls nearby. Find the city's best bowl of beef noodle soup or try e-a-jen (oyster omelette), a local favorite. And don't forget to try as much as you can at the night markets throughout the city—you're living in Taiwan after all. Feeling a home-cooked meal? Have a night in with your roommates and trade cooking tips as you prepare dinner together in your shared kitchen.
A paradise for nature lovers, foodies, and entrepreneurs everywhere, there's no shortage of opportunities to explore what interests you. Take advantage of Taiwan's status as a key player in the high-tech industry with an internship. Feast at one of the city's many night markets. Watch a little league game. Bike the riverside. Check out the vibrant music scene.  On weekends, explore Tainan or hop a flight to Hong Kong.
Each term, the program offers different extra-curricular activities that allow you to explore Taipei, experience local culture, or just unwind with your friends. Hike up Elephant Mountain and enjoy panoramic views. Join the weekly Lunchbox Lounge and catch up with the group. Bike up to Tamsui with the local roommates. And there's even more to see on your own or with friends—see the view from the top of Taipei 101, enjoy the local baseball scene, or go see a music show on the weekend. 
Let us take you to Taroko Gorge for a jam-packed adventure in nature. Take a scenic Pacific-facing train to Hualien. Visit a Buddhist Monastery and have a Q&A session with a local monk. Head to Taroko National Park to take in the beauty of the gorge and the Eternal Springs Shrine, then sleep in a homestay in Xincheng Village. Finish your trip with some time spent at the beach and a hike along the Shakadang River canyon trail.
Chunling Wang
Internships Director &
Office Manager
Of the total program fee, $13,390 goes to tuition and fees, $3,000 goes to housing and other student life fees, and $630 goes to quarantine housing and other COVID-related fees.
Estimated
Out-of-Pocket
Costs
Must be 18 or older at the time of program participation
Open to students from any US college or university
GPA: 3.0 or higher preferred, but admissions decisions are made on a case-by-case basis; lower GPAs still encouraged to apply
Open to all levels of Chinese, from absolute beginner to advanced
*Our fall 2022 program and waitlist are now FULL.
Contact CET to understand what this means for your application or start an application for Spring 2023.
CET reserves the right to increase quoted charges at any time without prior notification, based on increased instruction costs, exchange rate fluctuation or other cost increases beyond CET's control.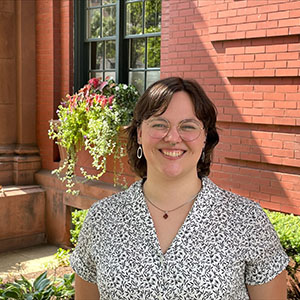 Have a question? Get in touch!
Student Services Coordinator
Advises on CET programs in Shanghai, Taiwan, and Harbin.
202.846.7648
[email protected]