Photos by Kaya Heimowitz, (University of Puget Sound), Student Correspondent for CET Taiwan, Summer 2022
Eat, Pray, Love Taiwan
My friends and I have been calling our time in Taiwan our "Eat, Pray, Love Summer," and following in the footsteps of Julia Roberts. For us, this comes in the form of eating our way around Taipei, visiting one of the many temples in the city, or going to the Taiwanese opera.
---
Drinking rose & jasmine tea in Ah-Mei tea house in Jiufen (the town rumored to have inspired the film Spirited Away).
---
My roommate and I eating spicy beef noodles at a small restaurant with a Michelin star that is a 2-minute walk from my internship.
---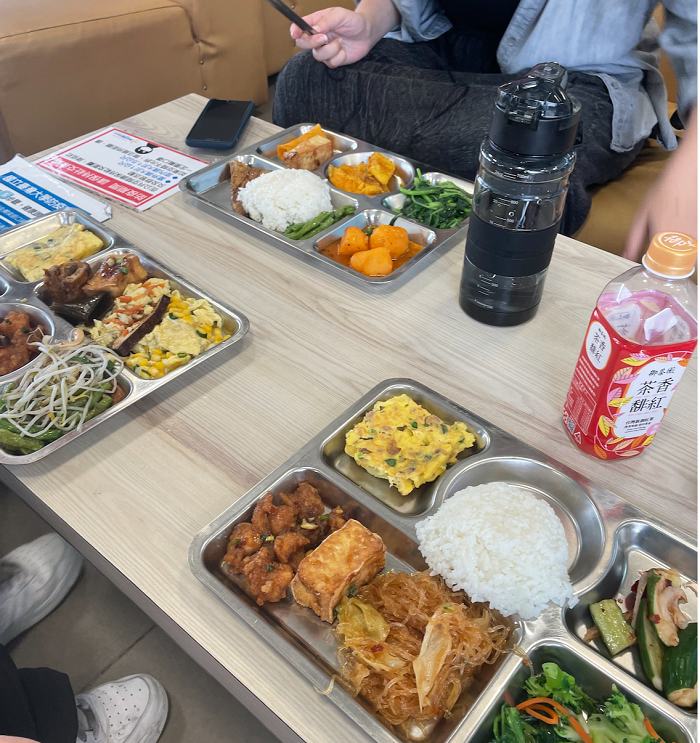 Eating lunch at the National Taiwan University cafeteria after class.
---
Trying the famous Daxi style tofu.
---
Waiting with friends for the Daxi-Daxi god parade to begin
---
Visiting Daxi-Daxi (大溪大禧) festival and watching the god parade. I took pictures and videos for my internship. This is a photo of one of Lord Guan's high-ranking generals marching in a traditional seven-step pattern in front of Puji Temple.
---
Lord Guan's only female general standing in front of Puji Temple in Daxi.
---
A giant gold statue of Lord Guan (關公) sits on the roof of a temple dedicated to him.
---
A local uncle taught my friends and I how to pay our respects to Lord Guan.
---
Visiting the Taiwanese opera with CET; watching a tragic love story unfold on stage.
---