Coursework approved by your home university
Advance your English proficiency
Stay on track to graduate
As part of the CET Shanghai: International Student Program, you enroll in English-taught courses, satisfy distribution requirements at your university, and choose coursework that suits your major. And because this program is pre-approved by your home school, you can stay on track to graduate and take in-person coursework—all while being a part of a cohort of peers from your own university and students from other top-tier US institutions.
You enroll in English-taught courses to meet a total of 12 to 15 recommended credits. Choose from CET courses, CIP courses, and–if your school provides the option–online courses with your home institution. 
These courses are conducted in English using US-style teaching methods. Each of the following courses is worth 3 credits and 45 contact hours, unless otherwise noted. Course syllabi will be available through your online CET account. 
Donghua University Center of International Programs (CIP)
Through the Center of International Programs, Donghua University offers English-taught coursework in the following academic disciplines. These courses meet for 45 contact hours and are instructed by Donghua University faculty. 
Select universities have options for enrolling in online coursework that complements the in-person coursework offered at CET and Donghua CIP. Online courses are administered by US universities, and are not included in the CET Shanghai program transcript. Please check with your university for more information. 
CET faculty have taught for some of the most prestigious universities in Shanghai and in the US. Our faculty have taught for :
CET Shanghai's classroom environment and course expectations are similar to courses taken on US university campuses. You and your classmates participate in seminar-style classes with active discussions and assignments that encourage analysis and critical thinking. And because these courses fulfill credits at your home school, you can take in-person classes in China, strengthen your English proficiency, and stay on track to graduate on time. 
Shanghai as your Classroom
Not only are your classes in-person, they also go beyond the classroom. Throughout the semester, you can take part in CET-organized field-based activities designed to complement your studies. You might go on site visits to multinational companies, participate in professional networking events, or attend a speaker series that features local entrepreneurs and thought leaders. 
Your semester starts off with a three-day orientation to help you get settled for the semester. Two days are dedicated to student introductions, cohort-building, and an overview of CET policies on academics, student conduct, and health and safety. The third day focuses on campus resources and student registration.
You might not be at your home university, but that doesn't mean you have to miss out on the social aspects of on-campus life. The program offers many opportunities and resources for you and your cohort (students from your home institution, alongside those of other US universities) to get acquainted. Take classes together this fall, and when US schools are once again open for in-person learning, return to campus with both academic credits and new friends.
CET Academic Programs is a study abroad organization that has been developing and operating innovative educational programs abroad since 1982. Originally "China Educational Tours," CET began operations in Beijing, later expanding to other locations around the world. Today, CET offers a varied portfolio of semester, summer, and customized programs around the world for college, high school, pre-college, and gap year students.
Your CET courses are taught by passionate instructors with experience studying or teaching (or both!) abroad. Faculty are selected and trained by the program's academic director, and have instructed US university students for CET over multiple terms.
Jeremy Friedlein
Program Development Specialist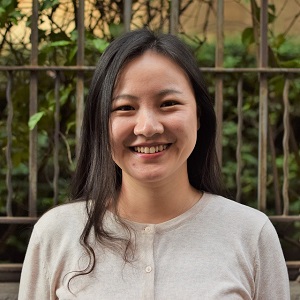 Qu Zheng
Academic Director
Allison Rottmann
Academic Director
Zhang Xinjun
Office Manager
Jenny He
Internship Program Manager
Start an application with your home university.
This is generally done through the study abroad office, though it may differ from school to school.


Click "Enroll Now" below to open your CET online account.
In the online portal, complete the forms and submit required materials.
*Your school might have its own internal deadline, check with your home institution to confirm.