1 year's worth of
Chinese in one summer
Personalized, semester-long one-on-ones
Full-time language pledge
Live with a Chinese student
One-on-two drills
& small-group classes
Out-of-class learning and assignments
Overnight excursion to a new city
CET Harbin students are motivated and focused Chinese learners ready to spend the summer working toward their fluency goals. You will benefit from an individually-focused curriculum, a full-time language pledge, local roommates, and peers equally as determined to make great strides. In just a few intense weeks, you'll head home with significant language gains and the study habits to set you up for success in the long run. 
CET Harbin offers two tracks: standard and research. The research track is available only to very advanced students who have the Academic Director's approval. Students take a One-on-One Tutorial, a One-on-Two Drill course, and two content course electives to meet the recommended 10 credits.
You choose a topic and the Academic Director handpicks a knowledgeable teacher to work with you throughout your summer. 
You are placed into this 2-credit course with another student who is at the same Chinese level:
Please note: Research track students do not take this class and instead take 4 credits of the One-on-One Tutorial.
As an advanced Chinese learner, one way to expand your skills is to embrace a particular topic and study it in depth. You choose your topic and then the Academic Director handpicks a knowledgeable professor to guide your studies. You learn the vocabulary and technical terms necessary to research the topic in the future, potentially contributing into graduate research or more.
Previous One-on-One Topics
Your One-on-Two Drill course won't have you sitting in a classroom repeating what you heard in class. There is a focus on fine-tuning pronunciation and increasing fluency, but it happens out on the streets of Harbin where you can practice with local Chinese speakers. Learn financial vocabulary, then go to a bank and open a bank account. Fine tune your pronunciation of food vocabulary, then go to a market to bargain for fruit. This is immersive learning at its finest.
Context with your Content
Your content courses will teach you how to talk about new subjects in Chinese, but the true learning comes when you explore these topics out in the world. Whether your Business Chinese class is interviewing the museum curator of Harbin's oldest beer factory or your Chinese Newspaper Reading course is touring the headquarters of a national newspaper, your understanding and fluency increases rapidly when you have context for your learning.  
Because of precautions CET is taking related to COVID-19, your housing experience will look different from standard programming. Please see the COVID playbook page for more information. 
You and a local roommate share a suite with another CET student and their local roommate. The two furnished bedrooms are connected by a shared bathroom. The same building also houses the CET office, a shared kitchen, an activities room, and a study room, with laundry facilities on the first floor. You live on residence hall floors that house only CET students and local roommates—so you have plenty of Chinese practice, even at home.
Your roommate is a CET-selected student from our host university, the Northeast Forestry University. Want to learn where to get the best disanxian (potato, eggplant, and pepper dish)? Curious what mobile apps make life in Harbin easier? Need to find somewhere to study off campus? Eager to find out which KTV spot has the best song collection? Sharing a room with a local roommate gives you instant insider's access to the city. Your local roommate can help contextualize your learning with their cultural knowledge. 
For meals, you can start with exploring the budget-friendly campus cafeterias. But Harbin is known for its many traditional foods; don't forget to explore what's available! Don't miss guobaorou (the original 'sweet and sour pork'), chunbing (a Chinese-style pancake that you wrap around other dishes), and finish with binggunr (a milky popsicle in chocolate or vanilla). Want a quiet night in? Spend the evening trading cooking tips with your roommate as you make dinner in the dorm's shared kitchen. 
Students come to Harbin for full immersion. Because of the city's location there are few English speakers, which means you'll spend plenty of time practicing your Chinese and speaking with locals who have a textbook accent. Explore the Jewish Quarter and understand the Russian influence on the city. Observe live tigers at the Siberian Tiger Park. This might be the only opportunity you have in your life to study Chinese 24/7. Choose an environment that will truly immerse you in the local language and culture. 
Walk Zhong Yang Street to see the Chinese architecture influenced by Russian, Baroque, and Byzantine styles.  Explore the Saint Sophia Cathedral, a Russian Orthodox church in the center of the city, built after the completion of the Trans-Siberian Railways. Each term offers different ways to get to know Harbin, Chinese culture, and your peers. 
Take a break from intensive language study to explore China outside of Harbin's city limits. You might join explore Fenghuang Shan's deep canyons, high peaks, and nearby flower fields, then speak to residents about the UFO that once landed here! Enjoy worry-free travel with a CET-hosted trip that lets you unwind while exploring China with your fellow students and roommates.
Ren Shujing
Academic Director
Estimated
Out-of-Pocket
Costs
Open to students from any US college or university


GPA: 3.0 or higher preferred, but admissions decisions are made on a case-by-case basis; lower GPAs still encouraged to apply


Open to students who have completed at least 4 semesters of Chinese
CET reserves the right to increase quoted charges at any time without prior notification, based on increased instruction costs, exchange rate fluctuation or other cost increases beyond CET's control.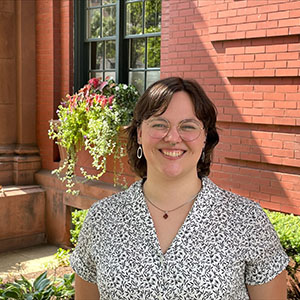 Have a question? Get in touch!