Custom internship placements
Credit or non-credit internship options
Live in an apartment in downtown Prague
Out-of-class learning and assignments
Internship students at CET Prague are motivated go-getters looking for a productive summer abroad on their own terms. With a highly flexible curriculum and custom internship placements, you go home with a new favorite city, substantive work experience on your résumé, and the tools to take charge of whatever is up next for you.
You take the internship component and one or two electives to meet a total of 3 to 6 recommended credits.  
Choose the curriculum option that best suits you. 
Option 1 (6 credits): For-credit internship  + 1 elective
Option 2 (6 credits): Non-credit internship + 2 electives
Option 3 (3 credits): Non-credit internship + 1 elective
Choose between a for-credit or non-credit internship:
Choose one or two of these 3-credit courses to meet the recommended 3 to 6 total credits:
When it's a good fit, internship placements are learning experiences that help you grow professionally and academically, so we work hard to match you with an organization that will develop your skill set. You should come out of your internship with a better understanding of your chosen field, your professional goals, and the academic theories underlying international work. 
Deepen Your Cultural Understanding
Not only does Prague offer particularly robust internship opportunities in economics and humanities/social development, your elective(s) are designed to enhance your time and internship abroad with cultural understanding.  Choose one or two electives—European Economies in Transition and/or Political and Cultural History of East Central Europe in the 20th Century—depending on your curriculum of your choice. 
Because of precautions CET is taking related to COVID-19, your housing experience will look different from standard programming. Please see the COVID playbook page for more information. 
Share a conveniently located apartment in downtown Prague with CET peers. Experience the incredible architecture and natural beauty of the city during your short commute to class or your internship; Prague is small (for a major European city), and CET provides you with a free pass for public transit (rated one of the best in the world!). 
The CET Center is in the heart of Prague. The Center houses classrooms, offices for the program staff, a library, and a small computer lab with wifi access. Modern and up-to-date inside, the building itself has Gothic origins updated with Baroque styles in the 17th century. When you're not working and learning at your internship, you can study or enjoy your lunch at the open-air patio in the courtyard. 
For meals, take advantage of the city's vibrant food scene and try all the local specialties. Svíčková is an option you'll never try outside the city: beef served in a creamy sauce made from root vegetables, then topped with whipped cream and cranberry sauce. It just works! Feeling like a home-cooked meal? Grab ingredients at the supermarket and have a night in with your roommates. 
Once class is out, Prague is waiting for you. Enjoy the perks of living in "the world's greenest city" by reading in the park. Go paddle boating in the river on a nice day. See a world-class play at one of the city's many beautiful theaters. Museum hop from the National Gallery to the DOX Center for Contemporary Art, then unwind at a cozy café. Prague has a little something for everybody.
Your internship keeps you busy, but there's plenty of Prague to see in the evenings and on the weekends. Explore the farmer's markets on Saturday mornings. Climb the clock tower in Old Town Square or the Klementinum and enjoy panoramic views of the city and its famous red roofs. Shop for Czech crystal to bring home for yourself or friends and family. 
Jiří Bukovinský
Director of Prague Programs
Kevin Johnson, Ph.D.
Academic Director of Prague Programs
Of the total program fee, $5,390 goes to tuition and fees, and $1,200 goes to housing and other student life fees.
Estimated
Out-of-Pocket
Costs
Must be 18 or older at the time of program participation.
Open to students from any US college or university
GPA: 3.0 or higher preferred, but admissions decisions are made on a case-by-case basis; lower GPAs still encouraged to apply
Open to all levels of Czech language, from absolute beginner to advanced
CET reserves the right to increase quoted charges at any time without prior notification, based on increased instruction costs, exchange rate fluctuation or other cost increases beyond CET's control.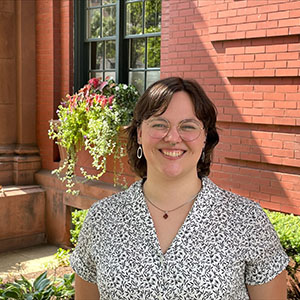 Have a question? Get in touch!